How to Enable and Disable PowerShell V2 on Windows 8
Details

Written by David Corrales
Last Updated: 22 April 2016
Created: 28 February 2013
Hits: 9823
Windows 8 by default includes PowerShell V3 installed, which is now an essential part of the operating system and cannot be removed. PowerShell V2 on the other hand is a different story. The default installation should have PowerShell v2 installed side by side with V3, but you have the option to remove or add this feature.
Enabling / Disabling PowerShell V2
To enable PowerShell V2 in Windows 8, you must go into the Control Panel and select the "Programs and Features" option.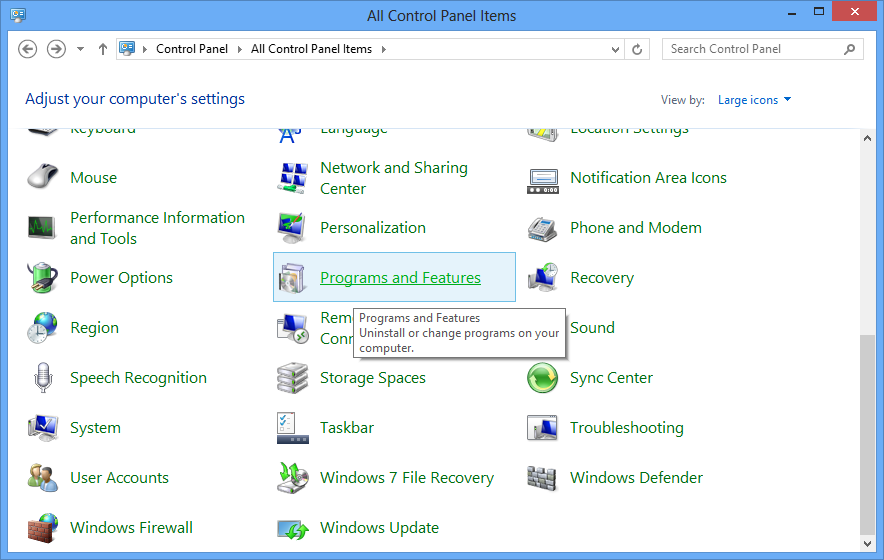 Next click on the "Turn Windows features on or off" link on the left panel: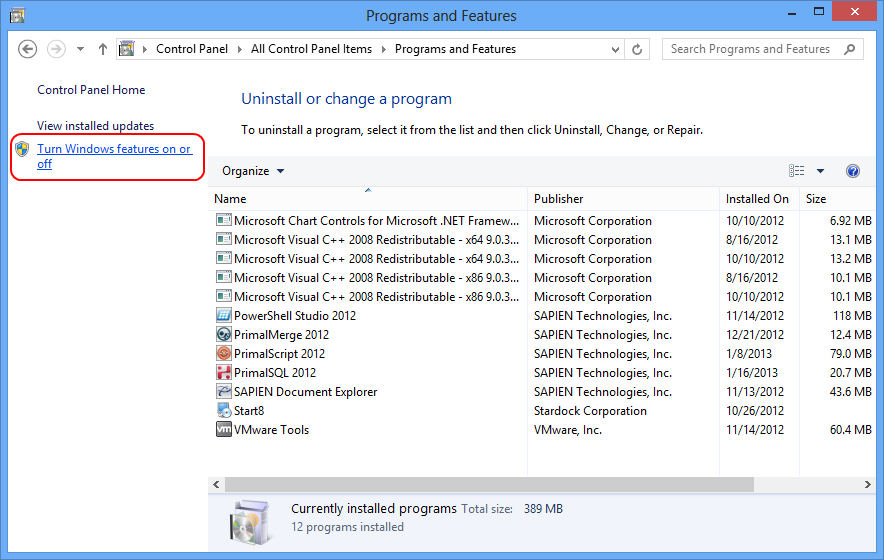 When the Windows Features dialog appears, scroll down to Windows PowerShell V2 and uncheck the feature to disable it or check to enable.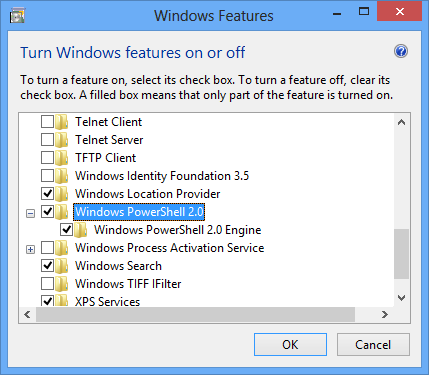 Once the changes are made, you will need PrimalScript and PowerShell Studio to recognize the changes. Please refer to the What to do when you install a new version of PowerShell article for instructions on how to do so.