Deleting your SAPIEN Account
Details

Written by Adam Crowe
Last Updated: 14 October 2022
Created: 06 January 2022
Hits: 1412
What has a beginning, so too has an end. If circumstances require the deletion of your SAPIEN account, please follow the simple method outlined in this article.
Please note, due to security protocols, SAPIEN administrators cannot delete an account based on an email request. To delete an account, the authorized user must sign in to the account that is to be deleted and follow the instructions below.
Deletion Procedure
After logging into the account you want to delete, navigate to your account page and click Delete Account Data under the My Profile section on the left-hand side of the page.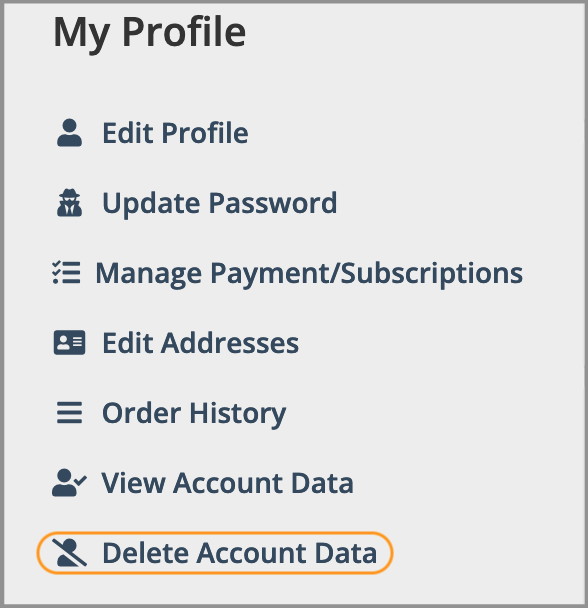 Please thoroughly read the terms of account deletion. This process is final and irreversible.
To proceed, check the I have read and accepted the Terms Of Account Deletion box and click Remove Account.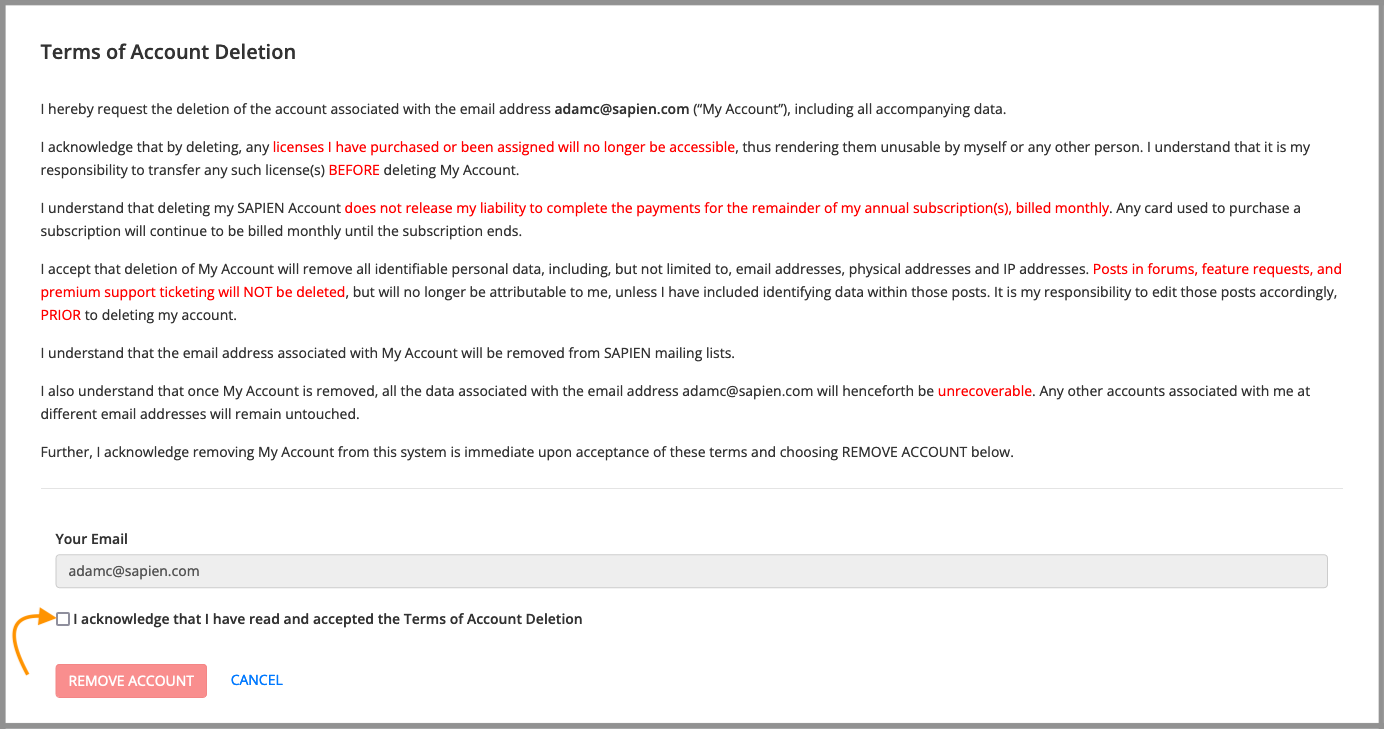 Upon clicking Remove Account, the account deletion process commences, and you are automatically logged out.

Departures and Arrivals
If you followed the steps above, your account and associated data are now gone. Of course, you are always welcome to make another SAPIEN account if you so choose; we'd be thrilled to have you back!
If you have any questions concerning data collection, license transferring, or anything else about the deletion procedure, please send an email to This email address is being protected from spambots. You need JavaScript enabled to view it..