Managing Your Activations
Details

Written by Lanae Dale
Last Updated: 11 June 2020
Created: 11 June 2020
Hits: 3684
Each licensed user is entitled to a maximum of two devices to be activated and operating at any given time for their personal use. Many of you may be wondering - How do I get an activation back?
Did you know that there are a couple of different options when it comes to removing a software activation? These include deactivating within the software, resetting via your SAPIEN account, or contacting us directly.
HOW TO DEACTIVATE WITHIN THE SOFTWARE
The licensed user must open the software and click on the gold-like certificate in the top-right corner: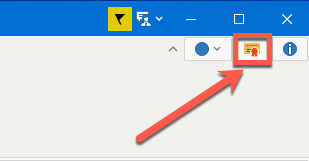 This will open the Activation Information box. Click Deactivate:

Once the Deactivate button has been clicked, a pop-up will appear asking for confirmation that you wish to proceed. Click Yes: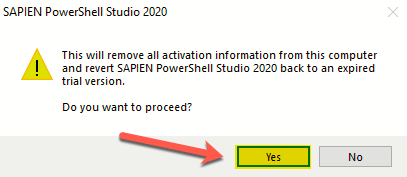 The software will then be reverted back to an expired trial version. If you need to reactivate, you can do so at any time (given you have an available activation).
HOW TO DEACTIVATE VIA YOUR SAPIEN ACCOUNT
Login to your SAPIEN Account. In the top right corner, click onMy Account, and then on Registered Products.
If the Activation Key information is not automatically exposed, click on the drop-down arrow to the right:

Click on Activations under "View the details of each activation":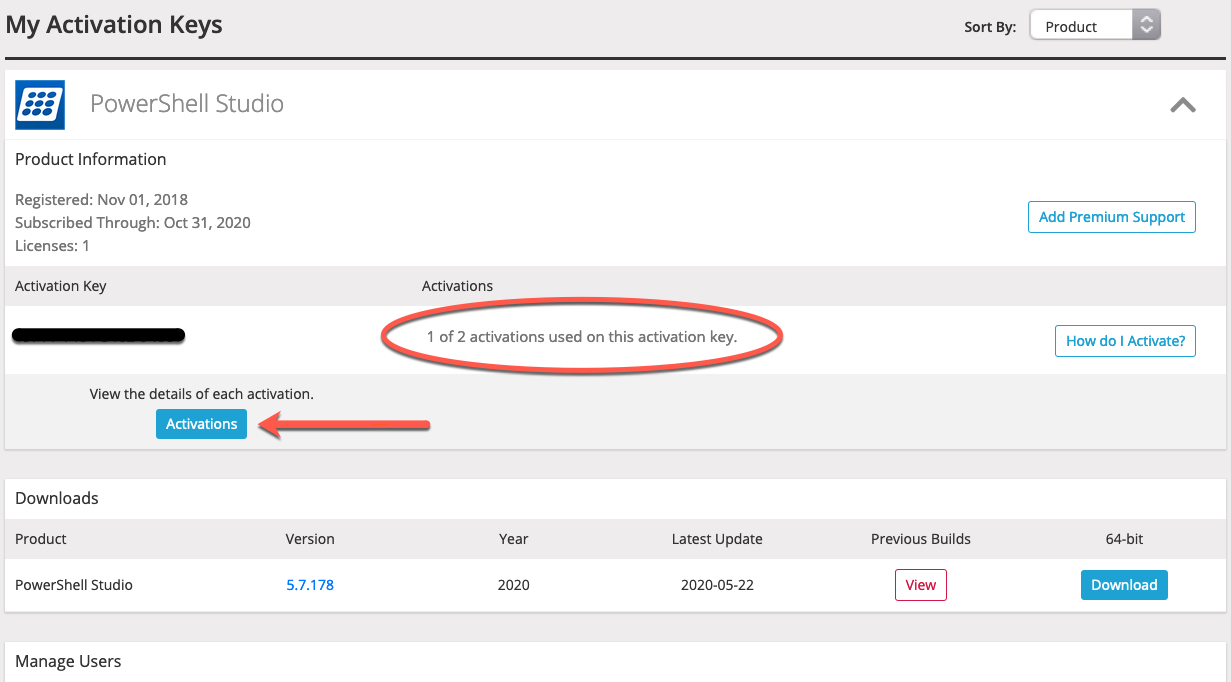 The Activation Details window will open and display the currently activated machines. Find the machine name associated with the activation that is no longer in use and click Reset.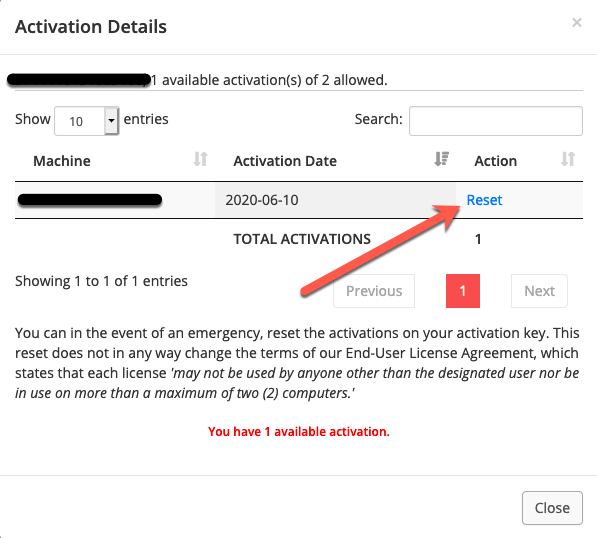 This will free up the activation.
HOW TO CONTACT SAPIEN DIRECTLY
If for any reason you are unable to deactivate using either method provided above, please send us an email to This email address is being protected from spambots. You need JavaScript enabled to view it.. Please note that all communications must come from the email address associated with the registered SAPIEN account.