PowerShell V2 Bug Introduced After Installing V3
Details

Written by David Corrales
Last Updated: 19 April 2016
Created: 25 September 2012
Hits: 8361
While working on updating our products to support PowerShell V3 and running various tests to ensure our software functions correctly, we stumbled upon a minor bug that was introduced into V2 after installing PowerShell V3 on Windows 7. As it turns out, this bug is also present on Windows 8 machines.
Our goal is to inform you about this issue, should you ever encounter it while using our PowerShell products.
The following is a syntax error produced by a script using the V3 console. As you can see, the message displays the position of the syntax error: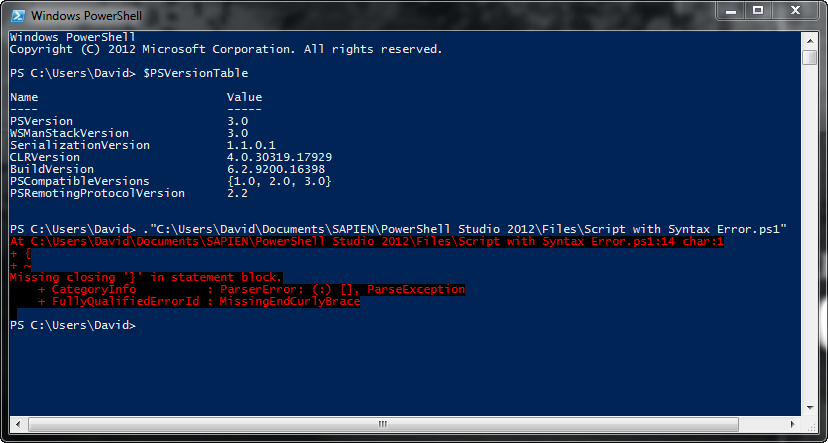 If you run the same script containing the syntax error in the V2 console (after installing v3), it no longer displays the position. Instead it has "<position>" as a place holder, but no actual information: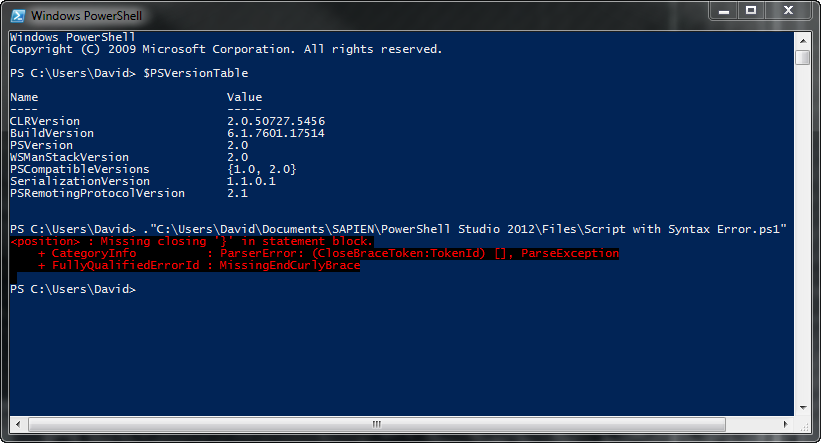 The lack of position information can make it difficult to locate the syntax error without assistance.