Managing Your Multi-User Subscription
Details

Written by June Reif
Last Updated: 20 April 2016
Created: 20 April 2016
Hits: 4169





With the exception of managing users for your subscription, managing your multi-user subscription via your account page is identical to managing a single-user subscription. As such, this article will only cover user management. Please refer to Managing Your Single-User Subscription for additional subscription management information.
It is important to note, that you are automatically and 'silently' added as a user to the subscription when you register it to your account. You can also activate the subscription without impacting the other users. In other words, there are two activations per user allowed for a multi-user subscription PLUS 2 activations for you, the registrar.
On the lower right side of your subscription panel, you will see a "Manage Users" button. This will allow you to add or remove users using their SAPIEN account usernames. Added users will see your subscription number on their accounts as a "Shared Subscription." This will allow them to activate the software, participate in the Product Forums, manage other users, and retrieve the subscription number from their own account. The number of users you can add is listed next to the word "Licenses" on the right of the panel (our example allows 2 additional users).

To add a user, remove a user, or view your list of users, click the "Manage Users" button. Once clicked, the "Manage Users" button will change to "Hide Users" and you will see a list of current users.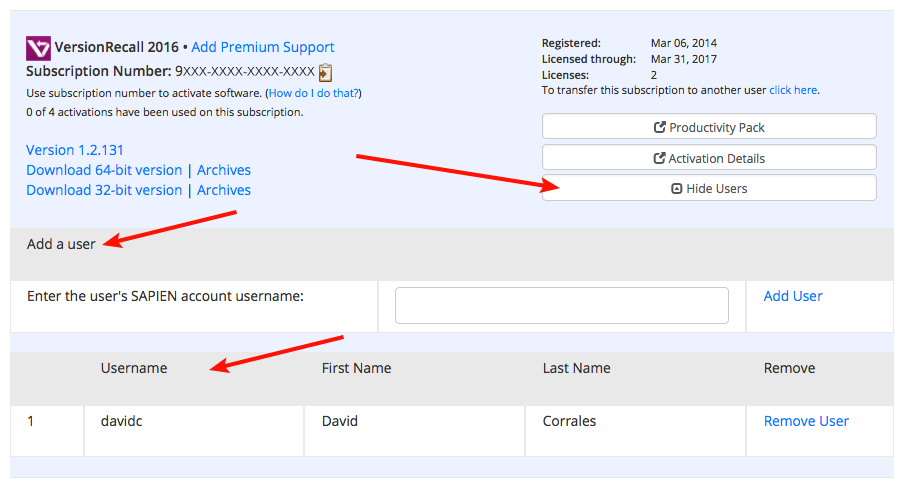 If you can add more users, you will also see a form for adding a new user.
Enter the new user's SAPIEN account username and click "Add User."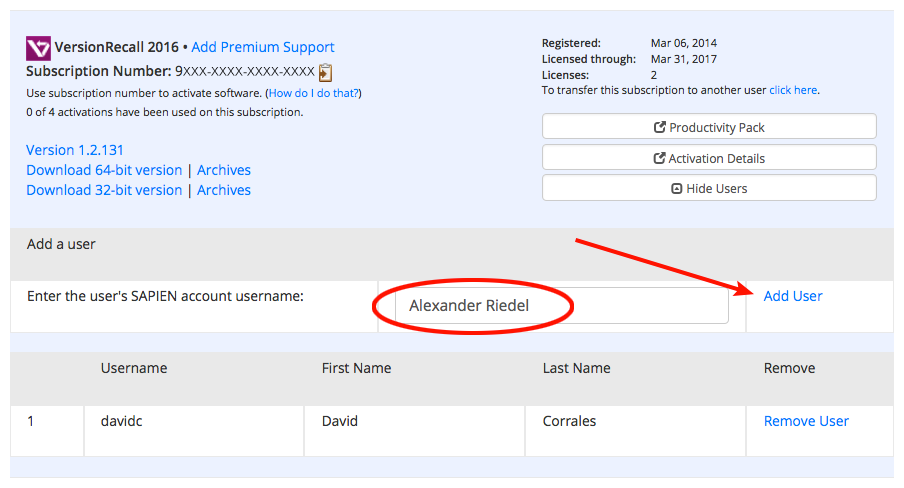 Once the user has been added, your screen will update accordingly. You will notice in the screen shot below that, because this subscription contains 2 licenses and 2 users have been added, the Add a User form is no longer visible.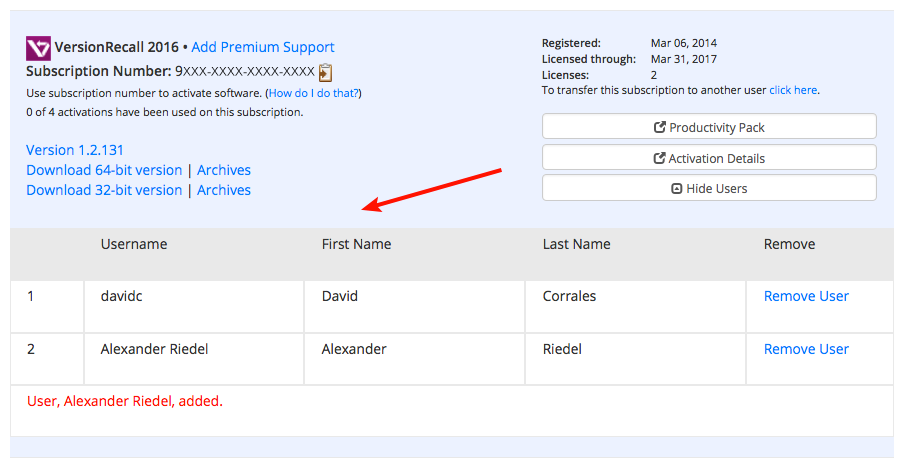 If one of the added users logs into his or her account, they will see your subscription listed under Shared Subscriptions.
Added User's Account Products Page

This panel will allow the added user to add/remove themselves or other users but will NOT let them unregister the subscription from your account.
Now back to your account page. To remove a user, simply click on the "Remove User" button next to the user you wish to remove.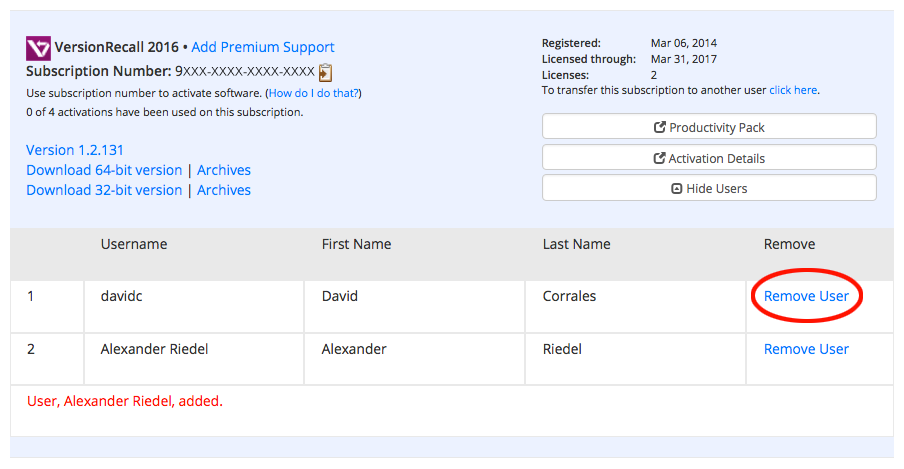 The user will be removed and the Add a User form reappears.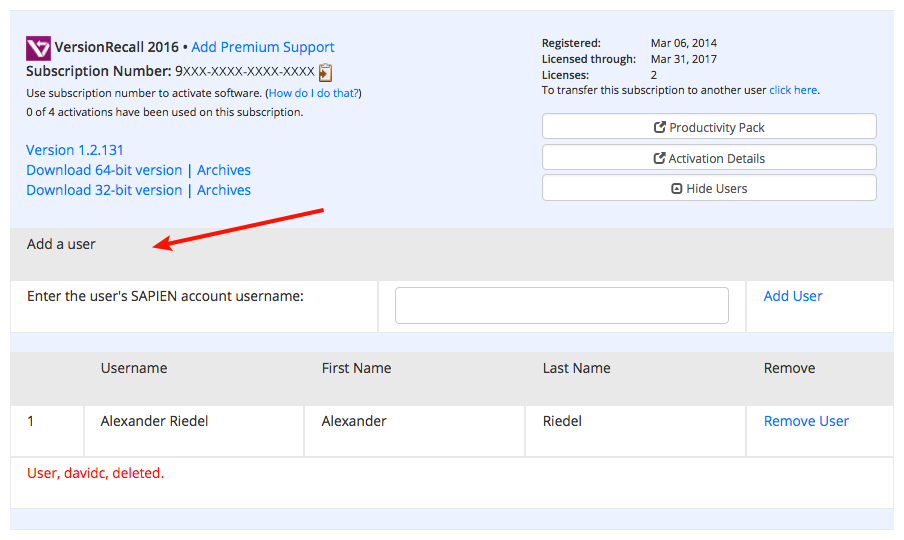 We hope you find managing the users for your subscription to be an effortless experience. If you have comments or suggestions, please feel free to post them in our Feedback forum.